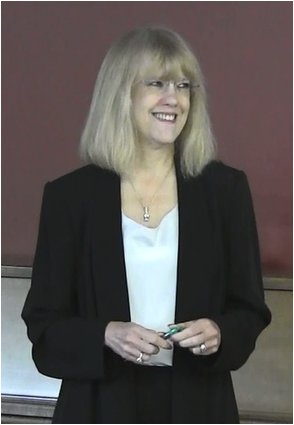 Why hire Ivy to speak at one of your events, coach or mentor you or your staff members, or perform an in-depth business analysis? Because she is a full-blown practitioner who has performed the tasks and not just read about them so as to deliver a dissertation. She is an expert on what she teaches and coaches.

When it comes to business, technology, processes, best practices and the people in the service and support industry, there's few professionals who can speak at all levels. Referred to as the "Female Tom Peters", Ivy Meadors, with over 35 years of experience, is a seasoned speaker and consultant in the Customer Service and Support industry and is considered one of the industry's most respected leaders.
Her speeches and presentations consistently scores in the top 5% of the venues where she speaks and draws some of the largest audiences.

A little bit about me

After almost 16 years at US West Communications and a shorter stint at IBM, I founded the corporation, High Tech High Touch Solutions, Inc. The purpose was to afford a platform where I could share my expertise and not have to follow many of the corporate standards of trying to up-sell more products and services without just-cause or market a software solution when motivated by their financial contributions. In other words, I wanted to do what was best and right for the customers.

With 25 years in business, we have remained a vendor-neutral corporation and proudly completed engagements in less time or the actual time bid to complete the task. We have had over 300 employees come through our doors and they have worked with the same mission. When assigned to draw up the vision and mission statements, the team included: "To go above and beyond without expectation if anything in return".

From a highly varied career in service and support, I love to share my unique life-learnings through hands-on consulting, conferences, and mentoring, and contributing to people's ability to be successful in business and personally. Our dynamic and charismatic imprint has been felt among a high percentage of: a third of the impressive Fortune 100 companies, innumerable Fortune 500 and Fortune 1000 corporations, numerable US Government agencies nationwide from federal, city and local organizations, universities and non-profit agencies, worldwide.